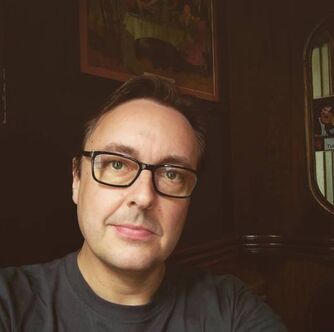 Marty Perrett has dabbled in the podcasting/narrating/production world for around 10 years now and likes to fumble his way around manipulating audio for best results. An office manager by day, he lives with his partner and their ridiculous cat in London. His local pub knows him by name and starts pouring his drink before he's even stepped in the door.
Marty is also perpetually in the middle of writing a four-part comedy sci-fi novella series called Space Danger, under the name Doug Strider. His belief is that if one day he should finish it then all other prophecies will come to pass (in time for tea, it is believed). So it's like a huge responsibility.
Marty joined Escape Artists in May 2017.